On March 16, UW researchers published a paper on batteryless dandelion sensors that can be dispersed into the wind by drones for research purposes.
Shyam Gollakota is a professor at the Paul G. Allen School of Computer Science & Engineering and lead author of the study. He said his lab strives to integrate biology with technology and create technology inspired by biology. The laboratory wanted to create a sensor that required less energy, was economical and biodegradable.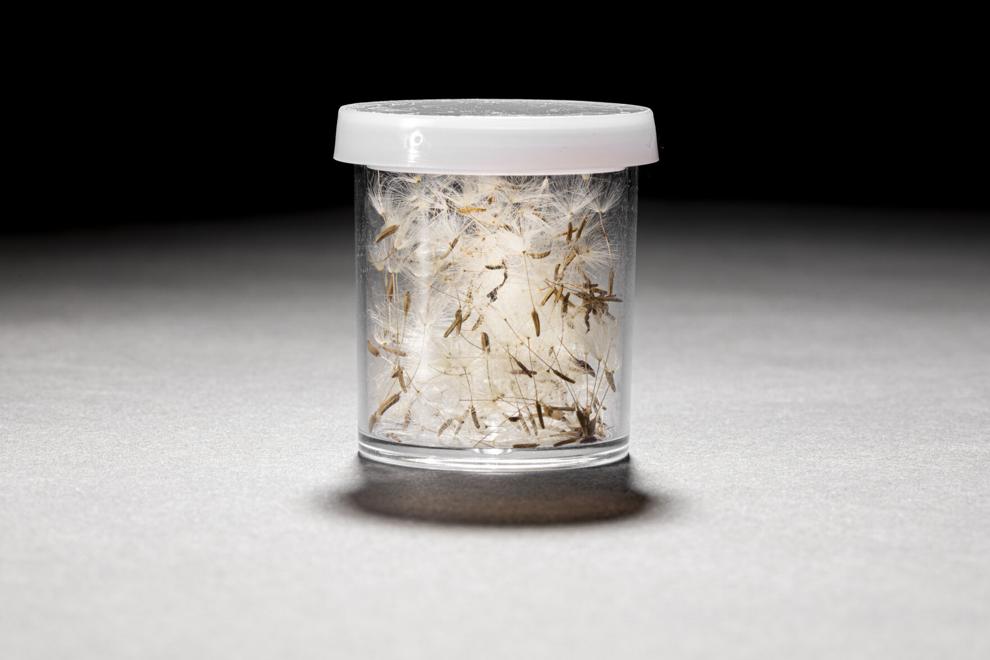 "We were looking at dandelion seeds for inspiration," Gollakota said. "If you look outside, dandelion seeds are so small that they can disperse in the wind up to a mile in very dry, windy conditions."
Gollakota said the sensors contain tiny solar cells that minimize size and weight, eliminate the need to change batteries and make them easily dispersible, compared to sensors made with batteries. The solar cell and sensor are surrounded by plastic that resembles the shape of dandelion seeds. This helps the sensor glide through the air in a wider range. There will be no need for people to go out and place sensors when the work can be done by drones launching sensors at desired locations.
The sensors are also profitable. Gollakota said the sensor itself costs $2-3 and the microcontrollers cost around $1, making the device cost less than $5 in total. Gollakota said he thinks if the sensors were to be mass-produced, they would only cost a few dollars each.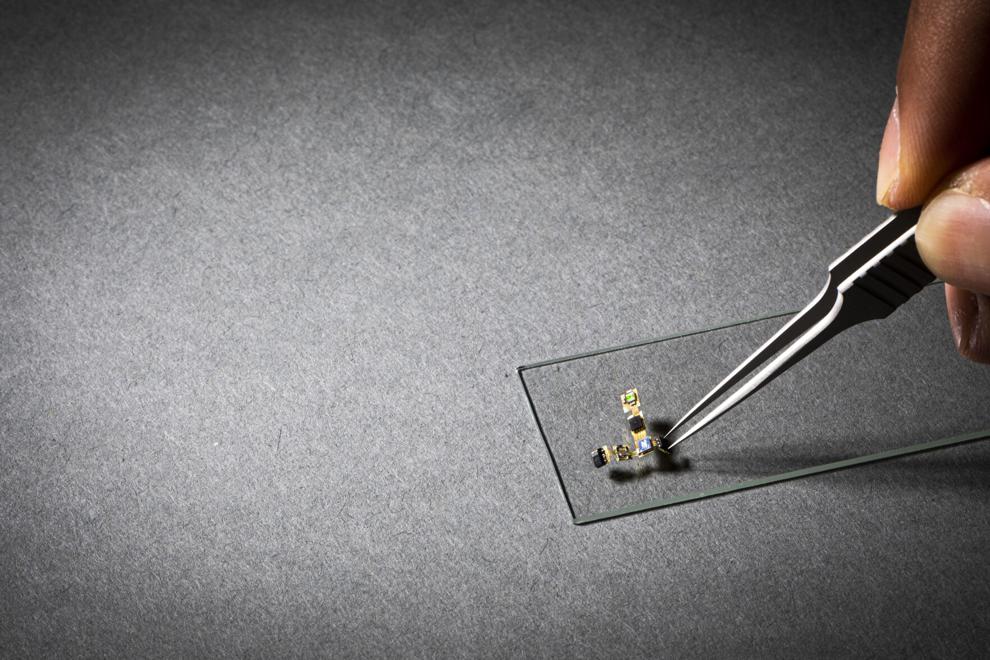 Gollakota also said it hopes the devices can be used for many applications in the future, but their main focus now is to help with agriculture and analyze patterns of climate change.
"You want to be able to deploy sensors in a simple way without having to go and deploy them individually," Gollakota said.
Gollakota said agriculture could greatly benefit from these sensors, as the sensors do not need to be placed manually. Sensors will be able to do whatever they need to do before being collected once they are completed (they contain small magnets that indicate their locations).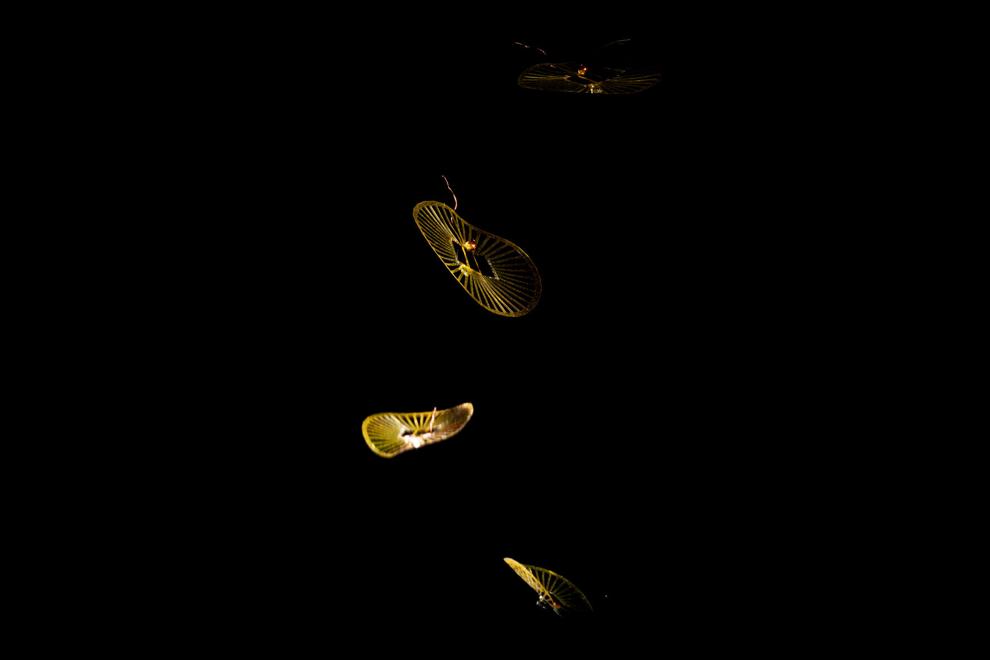 Vikram Iyer, assisteda professor at the Paul G. Allen School of Computer Science & Engineering, explained that the tiny sensors can track climate change by monitoring environmental conditions such as temperature, humidity and pressure.
"It could be useful to deploy in remote locations to measure how climate change is affecting the environment in a certain location," Iyer said in an email. "Or to help mitigate the impacts of climate change, such as using them to build early warning systems for wildfires."
However, the sensors are still in the testing phase and research and development is ongoing. A major concern is the durability of the sensors. Iyer said they've been testing different configurations of the sensor's plastic bristles and are currently exploring a plastic-free solution. Iyer is convinced that the bristles can be replaced by paper, which would make the sensors biodegradable.
A more complicated issue is the durability of the sensor itself. For now, the short-term solution is to salvage the sensors so they don't harm the environment. During an ongoing research project, Iyer and his team have developed a computer mouse made of biodegradable material. He said he hopes the research can translate into sensors so that biodegradable circuitry can be developed, making the sensor assembly durable.
"We really hope this can be used in many real-world applications and scaled [for manufacturing]"Iyer said.
Contact contributing writer Aisha Misbah at [email protected]. Twitter: @aishatheewriter
Do you like what you read ? Support quality student journalism by donating here.